Join ANPHA! Be part of the provincial movement supporting non-profit housing for Albertans in need.
We are the provincial association representing non-profit housing providers and supporters in Alberta.
We are driven by the urgent need for ongoing province-wide coordination and strategy across the levels and departments of government, service providers, and client groups. ANPHA was formed to provide a unified voice for the non-profit, affordable housing sector. Our members include a range of housing providers who serve Albertans of all ages. In addition, our members include companies, organizations, and individuals who share our mission and want to help build capacity and advance affordable housing.
What We Do
A registered non-profit society, we are champions of the non-profit affordable housing industry. We represent a provincial voice for the full range of affordable housing and homelessness issues. We serve as an information centre; we advocate to advance housing strategy provincially and federally; and we aim to strengthen industry capacity.
Our Beliefs
We believe all Albertans must have access to safe, suitable and affordable housing. A truly inclusive and vibrant community has housing options for everyone. Achieving this will require coordinated funding and the development of consistent policies from all orders of government.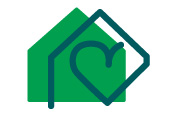 Why Join
ANPHA enables those connected to the affordable housing industry to accomplish collectively what could not be done individually. Bringing our collective voice to the provincial and national levels strengthens our influence. We offer resources from which our members can draw ideas, build momentum, and discover new opportunities. TAKE PART IN THE CONVERSATION
We've set up an online forum where you can ask questions, share your experiences, and take part in the very important conversation on affordable housing in Alberta. Anyone may view the forum. Not a member and still want to take part in the conversation? No problem. Click the button below to request access.
In 2017, Inn From the Cold ("IFTC") will have provided 20 years of emergency shelter, support and programs to homeless children, their families and others in need, with the goal of building healthy, stable families and ending homelessness. Established by a network of faith-based volunteers in 1997, Inn from the Cold is Calgary's original and … Read More
The University of Calgary's School of Public Policy just released a very informative research paper about the state of affordable housing in Alberta and the nation.Among many interesting findings, the report identifies Calgary as the most expensive city in Canada for low income earners, even beating Vancouver. Ron Kneebone and Margarita Wilkins are the authors … Read More
Today, Minister Kent Hehr, along with Alberta Minister Lori Sigurdson, announced an 18-year agreement that will provide close to $90 million to Alberta in the first year – from the Government of Canada – for the transfer of federally-funded social housing stock to the province. This agreement will provide for one-window delivery of social housing … Read More
As the Housing Services Manager you will oversee the management and operations division of the City of Calgary's wholly owned subsidiary Calgary Housing Company (CHC). CHC is Calgary's largest landlord providing an extensive portfolio of affordable housing options to 25,000 Calgarians. You will be a key member of the CHC Management Team (CHCMT) actively participating … Read More
Are you an ANPHA member?
To access your member's only resources, post a job, or share an upcoming event, FREE OF CHARGE, click the button below.
Sign up for the ANPHA quarterly newsletter.