Join ANPHA! Be part of the provincial movement to advance Alberta's non-profit housing sector!
Elder Statesmens Group is seeking a Building Manager in Calgary, AB. The Building Manager will lead the daily operations of 96 units located in two buildings. Reporting to the Board of Directors, the responsibilities include but are not limited to the following: Tenant Administration Office Administration Maintenance Administration Life Safety and Security Board of Directors … Read More
Follow us on Facebook
Take part in Alberta's active non-profit housing community on our facebook page.
We are the provincial membership association for the non-profit housing housing sector.
Our membership includes organizations large and small who serve a diverse cross section of Albertans.
We are driven by the urgent need for ongoing province-wide coordination and strategy across all  levels and departments of government, service providers, and client groups.
ANPHA was formed to provide a unified voice for the non-profit community/affordable housing sector.  
Our members also  include companies, organizations, and individuals who share our mission and want to help build capacity and advance affordable housing.
What We Do
A registered non-profit society, we are champions of the non-profit affordable housing industry. We represent a provincial voice for the full range of affordable housing and homelessness issues. We serve as an information centre; we advocate to advance housing strategy provincially and federally; and we aim to strengthen industry capacity.
Our Beliefs
We believe all Albertans must have access to safe, suitable and affordable housing. A truly inclusive and vibrant community has housing options for everyone. Achieving this will require coordinated funding and the development of consistent policies from all orders of government.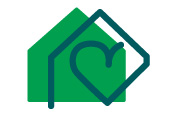 Why Join
ANPHA enables those connected to the affordable housing industry to accomplish collectively what could not be done individually. Bringing our collective voice to the provincial and national levels strengthens our influence. We offer resources from which our members can draw ideas, build momentum, and discover new opportunities.
Sign up for the ANPHA weekly newsletter.