*UPDATE*
Two sheds used to protect Wetaskiwin's homeless population from extreme weather were destroyed in a fire Monday afternoon. Police were dispatched to a fire at about 4:20 p.m. in the small city approximately 70 kilometres south of Edmonton. Nobody was injured, said Const. Patrick Lambert with the RCMP K-Division.
The wooden structures, which are often used to house cattle or horses, were the only shelter available for people in Wetaskiwin who have nowhere else to go. The sheds have been a controversial topic on social media.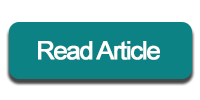 Volunteers are taking steps to open a permanent shelter as leaders rally in Wetaskawin and Maskwacis.
Up until last month, unheated wooden structures, which often shelter cattle or horses, were used as dugouts at the local baseball diamond. Now they offer temporary relief to people with nowhere else to go.
The interim step comes as community leaders in the city and neighbouring First Nation community of Maskwacis, 100 kilometres south of Edmonton, rally to find long-term solutions for residents struggling with homelessness, addictions and mental health issues.