Our Role
ANPHA is an independent association funded by members who share a belief that housing for everyone is a critical part of building healthy, vibrant communities. As advocates, we raise awareness of the critical role affordable housing plays in Alberta, with an aim to help shape policy to help more Albertans. As capacity builders, we provide resources for members to be successful in this advancing this cause together. ANPHA enables members to accomplish collectively what could not be done individually, As an association, we recognize and celebrate our members and the incredible work they do every day.
The Board
Tanni Dobalnko - Board Chair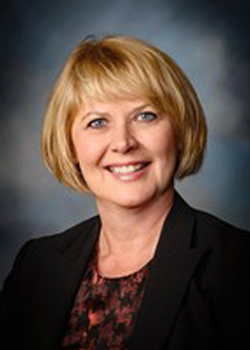 Ms. Doblanko, is the Mayor of Leduc County, and in her second term as Board Chair of ANPHA. After a 28-year career dedicated to student achievement, Ms. Doblanko retired in 2013 as the Assistant Superintendent of Edmonton Public Schools, Canada's sixth largest school district. Of notable success, Ms. Doblanko and her departments developed Alberta's first LGBT inclusive education policy, redesigned learning services to better serve indigenous students, and developed new community partnerships to assist students new to Canada effectively settle into school. Having witnessed the importance stable a stable home plays in the lives of children and the impact on student achievement, Ms. Doblanko is committed and passionate about ensuring all Albertans have access to safe, secure and appropriate housing.
Harvey Voogd - Vice-Chair
Mr. Voogd is the current Vice-Chair of ANPHA, with expertise in government relations and community sustainability initiatives. Mr. Voogd's experience in housing and homelessness extends a lifetime, includes service as both President and Treasurer of Right at Home Housing Society (formerly Edmonton Inner City Housing Society). Mr. Voogd was appointed by Edmonton City Council to the Edmonton Housing Trust Fund, where he served as a Trustee and as Chair leading to the creation of Homeward Trust Edmonton (HTE). He subsequently served on HTE's Board of Directors. Mr. Voogd served as a member of the Prevention Committee of Mayor Mandel's Edmonton Committee to End Homelessness, and served as Treasurer of Inn Roads Housing Co-op.
Richard Walisser - Treasurer
Mr. Walisser is a founding member of ANPHA and Executive Director of North Peace Houisng Foundation.
Born and raised in Fairview, he attended the University of Lethbridge, receiving his Bachelor of Management in 1989. Upon completion of his studies, his career search led him to North Peace Housing Foundation, which hired him as Executive Director in November 1989. His father served on the Board of Directors years before, and convinced him of the opportunities that existed in the seniors housing area.
Richard has served on various committees of the Alberta Public Housing Administrators Association, including two terms as Vice-President. He is a staunch advocate for public/non-profit housing in Alberta and will continue to beat the drum for accessible, affordable, well maintained housing to create strong, inclusive communities where parents can afford, and children can be proud of, the place they call home.
Mrs. Kite is the current Housing Administrator for Red Deer Housing Authority. She has over 30 years experience in the housing industry, most of that time with the vulnerable populations including seniors and low income families. She is passionate about housing affordability for all and was successful in initiating the Affordable Housing Strategy for the City of Lacombe during her two terms as a municipal councillor. She now chairs the City's Affordable Housing Steering Committee and continues to be engaged in conversations and action plans regarding housing affordability in Central Alberta. She is a current member of APHAA, CIH and ANPHA and believes in community engagement as a tool for affecting change. To add to her skills as a leader, she recently started her graduate studies on leadership.
Ms. Miiller is a founding member and current ANPHA Board Director. Ms. Miiller has deep experience providing leadership in both housing & community-based work to end homelessness in Medicine Hat. With 20 years experience as CAO, and a total of 33 years with the Medicine Hat Community Housing Society, Ms. Miiller is passionate about advocating for the rights of vulnerable citizens.
She is a member of several housing industry associations, a Chartered Member with the Chartered Institute of Housing, and Board VP for Inclusion Medicine Hat. Ms. Miiller has two daughters, aged 22 and 27, and has been married to her husband Murray for 31 years.
Heather Caldwell - Director
Heather is a board member with Green Acres Foundation and a fourth term Councillor for the Town of Coalhurst. Her municipal responsibilities also include other diverse portfolios from regional Family and Community Support Services governance and Community Enhancement to Municipal Subdivision Authority, Assessment Review Board, and Risk Management.
She worked in the non-profit field for many years in advocacy and asset-based community development utilizing the lens of Social Determinants of Health - of which appropriate housing, for children through seniors, is a critical component.  This combination of grassroots and governance experience provides a well-balanced social and economic cost-benefit analysis approach to decision making.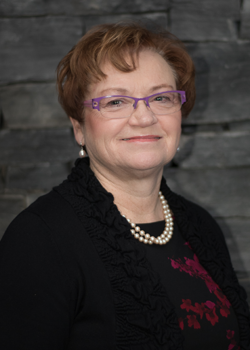 Lynn has been the Executive Director of Heartland Housing Foundation, which operates in Strathcona County and the City of Fort Saskatchewan, since it came into being in 2013.
Lynn worked in health care for much of her career, in a variety of settings with public, private and voluntary not for profit organizations. She has been involved working with seniors in geriatric care, geriatric rehabilitation, and continuing care. At the Department of Health and Seniors she was involved with the Continuing Health Care Standards and the Continuing Care Desktop. Prior to leaving government, Lynn was the Director of Intergovernmental Relations for Health and Seniors.
Lynn has volunteered with a variety of organizations. Her most recent volunteer role was with the Strathcona Victims Services unit. In this role she became very aware of the need for affordable housing in her community.
Lynn has been involved with ANPHA from its beginning, believing strongly in the need for a voice to speak for publicly funded affordable housing for all.
Maya is the Executive Director at Norfolk Housing Association (NHA) in Calgary; an independent not-for-profit society providing mixed market affordable housing.
Her passion is affordable housing that is focused on inclusiveness, belonging, and is provided with attention to respect, compassion, empowerment, and professionalism. Her competencies are in operational management, strategic planning, human resources, and governance.
Maya is keen to participate on the ANPHA board and assist in building collaboration and partnerships across the housing sector. She strongly believes that ANPHA is the key to developing a unified voice for the sector and promoting excellence, innovation and social enterprise.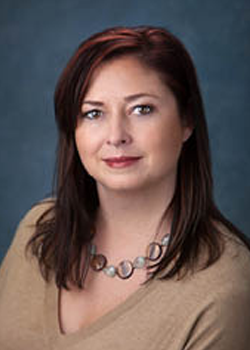 Susan is the CEO of Homeward Trust Edmonton (HTE) and has 20+ years' experience in community development, the past 10 working specifically on housing and homelessness issues.
The organization funds and manages housing, provides coordinated access to supports and coordinates the winter emergency response plan in Edmonton. HTE's mandate includes community planning and research, and supporting and organizing awareness events such as Homeless Connect and Raising the Roof.
In 2009, HTE launched a local Housing First Support Program, which has helped more than 5,000 previously homeless individuals find a home. Engagement with Aboriginal peoples and communities is at the core of Homeward Trust. The organization strives to ensure culturally appropriate services are available to address the over-representation of Aboriginal peoples amongst Edmonton's homeless.
Prior to HTE, Ms. McGee served as Executive Director for the Edmonton Downtown Development Corporation for 13 years.
Mr. Pratt is the Chief Adminsitrative Officer of both Lesser slave Lake Regional Housing Authority and Heart River Housing serving the High Prairie Region.
Special Advisory
Dawna Coslovi – CAO, Green Acres Foundation, Lethbridge
Nancy Laing – CAO, Leduc Foundation
Cam MacDonald – Executive Director, Right At Home Society