8760 Expense Management
8760 is an expense management company that helps clients save money and/or create cost certainty on electricity and natural gas expenses. We make the complex simple so you can focus on your core business. We are pleased to be in partnership with ANPHA to help with your strategic expense management goals.
Electricity/Natural Gas Program
8760 works directly with ANPHA members to develop strategies designed to save money or create cost certainty.
8760 has access to a variety of energy products to meet the strategic goals of each individual member/participant.
8760's unique RFP process works to secure the best price, best solution, and best terms based on the client's needs
8760 is an "energy department" for their clients, offering strategies that lower transmission/delivery charges, single point of contact for customer service, budget reporting and consumption variance reporting.
8760 educates clients on relevant industry impacts i.e. carbon tax and the impact to their business.
8760 provides a profit share component directly back to the ANPHA which helps support ongoing programs
Our Process is Easy!
Our no-cost, no-obligation Energy Checkup allows you to have your current situation assessed risk free!
Our process is super easy, non-intrusive and we do all the work!

We review your current energy statements
We will provide a cost analysis showing areas of savings and product recommendations
YOU make the decision to switch or not
We ensure the changeover to 8760 goes smoothly
Why 8760?
8760 has been in business since 2004 and are experts in the electricity and natural gas markets.
8760 manages over 25,000 sites for over 1,000 unique customers.
8760 is not a retailer, a consultant or a broker. We work directly for you to ensure you get the best solution and price based on your business needs and goals.
8760 provides expertise and insights into the complex energy industry to help companies better understand how to control these expenses.
8760 provides transparent pricing and stays away from hidden fees that are prevalent in the energy industry.
8760 gives you cost certainty with respect to your energy costs which helps you budget and manage margins.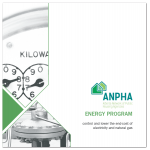 Energy Savings Program Brochure
For more details about how 8760 can help you and your organization with savings on energy. Please feel free to download the brochure here.