Why belong?

Be among those leading in the industry; help create and shape a stronger province for Albertans today and tomorrow. Belonging to ANPHA puts you on the pulse of the non-profit housing sector, gives your voice a platform, and elevates the industry's main concerns to a level in which policymakers not only hear, but also listen. Those looking to join the ANPHA force share our belief that safe, appropriate, affordable housing, for all ages, must become and remain a top priority forever, in our nation, province, and communities. ANPHA offers value-added benefits and connection with the non-profit housing association of other provinces.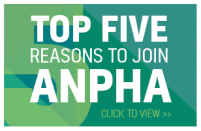 By Joining ANPHA you become part of bigger community. This community gives you influence of provincial and federal policy makers. We are unique in our purpose as champions of non-profit providers. As our community grows we also gain access to savings through our corporate partners, and a growing list of tools and resources.
Member Programs and Benefits
As a member of ANPHA, you also gain access to great Member Programs that have been specialy curated to help you and your organization better succeed in the Alberta market. We use the collective strength of our numerous and diverse member base to allow us to negotiate new and better partnerships.

Non-Profit Insurance Program
ANPHA, in partnership with Foster Park Brokers, is pleased to offer it's members an exclusive full suite of insurance offerings available at an exceptionally competitive rates, designed specifically for Alberta's non-profit housing sector.

Modular solutions for the affordable housing sector
Horizon North modular construction is ready to serve the need for affordable housing in Alberta. Our Calgary manufacturing facility is fully equipped to execute on affordable housing projects for any location in the province, leveraging our experience in other areas of the country to provide sustainable, safe, and durable solutions that will assist in tackling the crisis we face.

ATB Banking Program
Whether looking to save money, enhance employee benefits, or access financing to make your plans come to life, building capacity successfully in the non-profit housing industry relies in part on financial opportunities and connections.

Combining Sustainability and Water Treatment into an Affordable Package
As an innovator in the water treatment industry, PACE built a reputation for ensuring that the systems which heat and cool our homes, offices and recreation space are well protected. Their passion for constant improvement stems from their mission statement to exceed client's expectations.benefits of water treatment and saving energy with EndoTherm.
Full List of Membership Benefits
Free subscription to our newsletter, ANPHA Newswire
Free weekly subscription to Alberta Scan
Access to cost-saving financial/banking, insurance, energy, and bulk purchasing programs
Unlimited job postings on ANPHA's website, with additional promotion
Unlimited event postings, with additional promotion
Free listing in the online Membership Directory with links to your website
Discounted Annual Education Forum and ANPHA event registration fees
Online discussion forum to ask questions and share information
Special rate opportunities for BCNPHA, MBNPHA, CHRA annual conferences
A mechanism for sharing your thoughts, concerns and ideas as a strong advocacy channel at provincial and national levels
Invitations to participate in surveys and engagement activities to share your perspectives and help shape ANPHA's positions and directions
Access to Members Only Resources, which include the member contact directory, past editions of ANPHA newswire, templates and guides, and meeting minutes
Regular members have voting privileges at the AGM
Ability to be elected to the board of directors
Ability to join ANPHA's special committees and working groups
Written or verbal support for projects and initiatives
Complete the online ANPHA application today.